Child's Play Whitestone
About Whitestone
Whitestone is a tranquil and homely setting, based in the inclusive Whitestone Primary School, tucked away at the top of West Cross, overlooking open country side. Here we have our own unit with intercom entrance, our own outside play area and access to the wonderful school grounds, including foundation phase playground and school field.
Meet the team
At Child's Play at Whitestone, we are blessed with the most amazing team who genuinely love and care for all the children who join us. The majority of our staff are qualified up to the mandatory NVQ Level 3 In Childcare. We believe that it is essential for staff to continue with professional development as this ensures your children get the best care possible. Aside from this, our team are happy, enthusiastic, caring, kind, bubbly, a little crazy, (in a good way), and absolutely committed to ensuring your child gets the best care possible.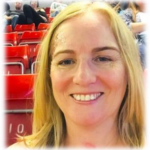 Sam
Samantha is the founder of Child's Play and a mum to three children, she has worked extensively with children from new-born up until 12 years.
She has an NVQ Level 3 In Childcare and Development and has been an invaluable classroom assistant, special educational needs support practitioner, children's transition officer and early years' developmental play worker during her career in childcare and education.
Sam's experience helps to shape our setting and creates a wonderful environment that children love to spend time in.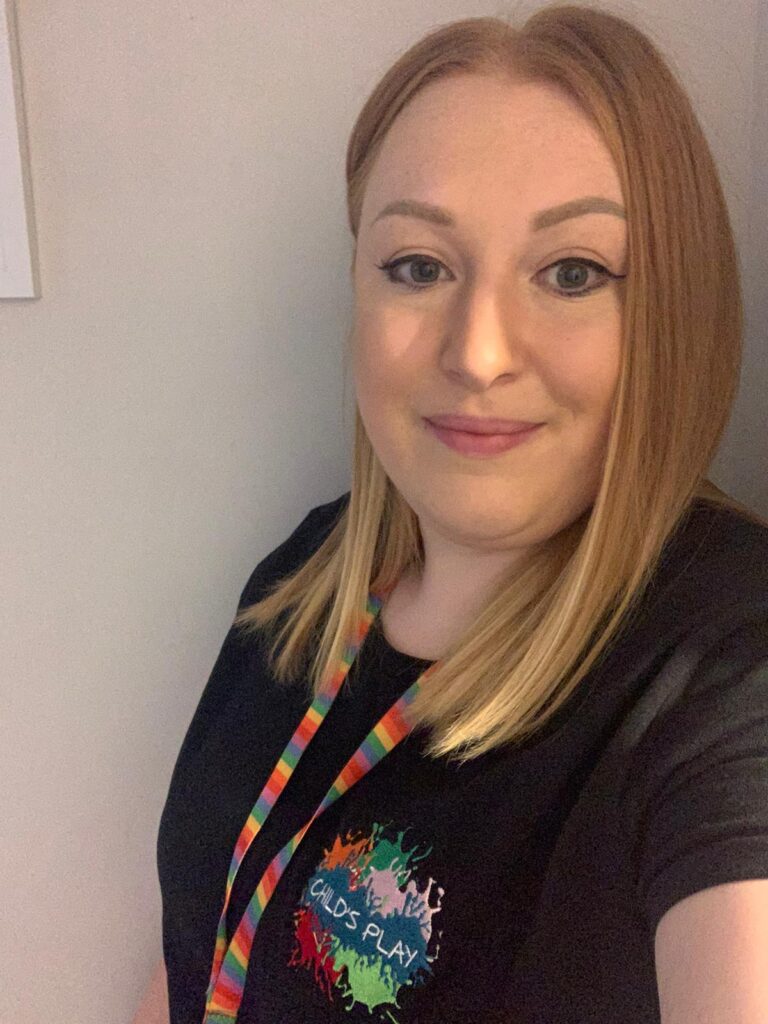 Sadie – Manager
I'm Sadie, a mum to three amazing children. I have several years experience working in childcare from newborn to 12 years of age in various settings across Swansea, as well as achieving a degree in Child Public Health.
Poppy – Deputy Manager
I have over 5 years experience of working with children up the age of 12. I gained a first class degree in Early Education and Care in 2019 and have recently completed CCPLD in Childcare. I have 2 young boys of my own and have a passion for working with children and promoting their development.
Services provided
Sociable lunch | 11:50am
Your little one can join us for a sociable lunch session before their afternoon playschool session begins. We like our lunchtime to be a social experience for your little ones, we assist the children in laying out their lunch boxes on tables in social groupings.
We ask you to send your child in with a healthy, balanced lunch box. We will always put any uneaten food back into lunch boxes so you can monitor what is and isn't popular.
Please remember that Child's Play is a nut free zone.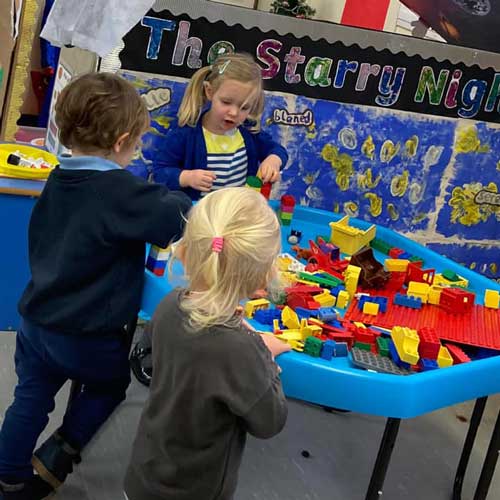 Afternoon playschool | 1pm – 3:10pm
We invite little ones from 2-4 years to enter our world of imagination and creativity in afternoon playschool. We create wonderful learning opportunities using our lovely, well-resourced base room and our outside areas.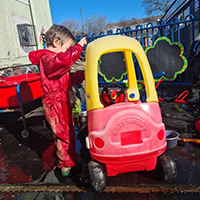 After school activity club | 3:20pm – 4:30pm
We have a range of exciting activity clubs running across the week including:
Monday – Cooking Club
Tuesday – Art Attack
Thursday – Explorers & Investigators
Friday – Film Friday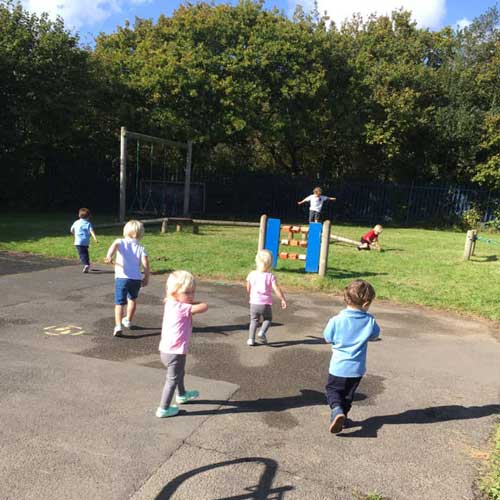 After school club | 3:20pm – 5:25pm
Children automatically have the opportunity to join in with all activity clubs. Once the activity clubs have finished children are served a snack and a drink to tide them over until teatime. Ongoing activities such as art and crafts, board games and outside play are always available.
Session fees | Children 2-4 years only
Sociable lunch + Afternoon playschool
11.50am – 3.10pm £22.50
Full childcare (School day)
8:50am – 3:15pm ( Currently not available )
£37
Full childcare
7.30am -5.25pm ( Currently not available )
£44
After school clubs | Ages 2 – 12 years
Activity Club
3:20pm – 4:30pm
£7
After school club
3:20pm – 5:25pm
£11
Holiday club full day (2-4 years)
8:30am – 5:20pm
Held at our St David's setting
£34
Holiday club full day (5-12 years)
8:30am – 5:20pm
Held at our St david's setting
£27
Extra services
Pick up (Internal/walking)
£2
Pick up 30-hour offer (Internal/walking)
£1.50
Transport pick up (Car)
£3.50
Casual / one off bookings
Please note we are no longer able to offer casual bookings as a separate tariff. Instead there will be a 20% fee applied to the regular charge for each session. All casual bookings are subject to availability.
Administration charges
Registration fee
£15 per family
Amendment to bookings (Without 14 days' notice)
£10 per change
Fee for yearly records (tax credit/student finance)
£10
There is a 2-week notice period required to amend regular bookings or take a holiday, and a 28-day notice period to cancel bookings completely. With casual bookings we have a 48-hour cancellation policy.
Contact us
Get in touch with us today with any questions you may have regarding our childcare, or if you're ready, fill out a registration form and return it to us via email or in person. Download registration form Download welcome pack 07708 360 554 [email protected]
Registration number: CYM00004535